Konecranes Gottwald Indonesian Representative | PT Multi Guna Equipment
News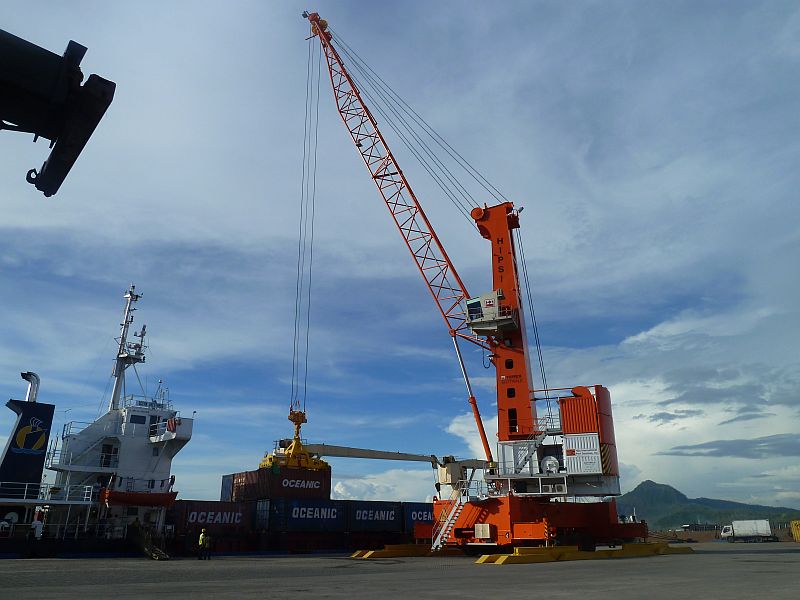 The recent disaster in the Philippines claimed many lives and left an entire region in need of urgent relief.
ICTSI (Manila) had two Terex Gottwald Mobile Harbour Cranes in transit to Hijo in the Philippines when the disaster stuck. Within a very short time the decision was taken to divert the vessel and bring one of the Mobile Harbour Cranes to Tacloban, where it was urgently needed to offload supplies.
PTMGE were requested by Terex Port Solutions Regional office in Singapore if we could at very short notice provide a technician for the offloading and commissioning of the crane in Tacloban. Within 24hours we had two technicians on standby and shortly thereafter we dispatched one technician to Cibu then on to Tacloban.
With the support of ICTSI technical team, the shipping line (SAL) and backup from Terex Port Solutions, Singapore, the crane was successfully offloaded and quickly put into service.
We were proud to have played a small role in this important task and give thanks to our technical team and all those who helped to make this possible at such short notice.
We are the Konecranes Indonesia representative for Konecranes Gottwald and provide professional container handling products to ports throughout Indonesia, as well as high capacity material handling equipment both onshore and offshore,
Take a look at the extensive range of Konecranes Gottwald Mobile Harbour Cranes , Konecranes Gottwald Portal Cranes, and Konecranes Gottwald Floating Cranes; providing professional solutions to container and bulk handling throughout Asia.
We invite you to explore our website and should you have any questions or enquiries please do not hesitate to contact us.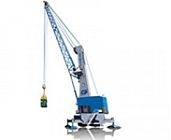 Konecranes Gottwald Mobile Harbour Cranes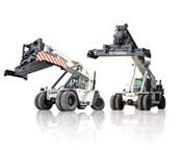 Konecranes Liftace Reachstacker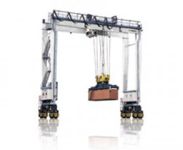 Rubber Tyred Gantry Cranes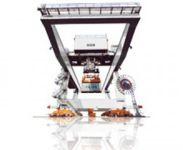 Rail Mounted Gantry Cranes
Terex Gottwald launches Gottwald Model 2 Harbour Crane, first member of Small Crane Family
Düsseldorf, 12 June 2012 – In launching its Model 2, Gottwald Port Technology GmbH, a subsidiary of Demag Cranes, has produced a Harbour Crane that is specifically designed to meet the needs of smaller terminals in maritime and river ports. The new model has a maximum lifting capacity of 80 t, a radius of up to 40 m and hoisting speeds of up to 120 m/min. Model 2 is the first member of Gottwald's Small Crane Family, which has now extended Gottwald's Generation 5 Harbour Cranes into the realms of smaller cargo handling cranes.
Specifications and performance data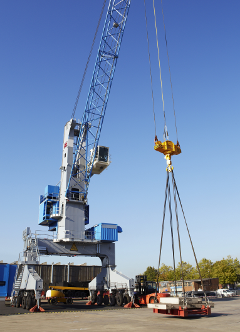 With a maximum lifting capacity of 80 t, radius of up to 40 m and hoisting speeds of up to 120 m/min, Model 2 offers considerably higher lifting capacity, an extension of the working radius by two metres and faster working speeds compared with its predecessor – the 63-t HMK 170 Mobile Harbour Crane – allowing it to achieve much improved handling rates.

In comparison with its predecessor, there have been many changes in design and drive technology, such as AC powered hoists and slewing gear units. Potential customers interested in Model 2 can take advantage of a broad range of options to enhance ergonomics, productivity and environmental compatibility. These options include a particularly energy-efficient hybrid drive and equipment for hooking up to a quayside power supply.
Crane variants
Gottwald's new crane model is available to the market in three variants, two of which are 2-rope cranes and one a 4-rope grab crane.
The two 2-rope variants, equipped with a single hoist, can offer maximum lifting capacities of 63 t at up to 21 m and 80 t at up to 17 m radius. They are particularly well suited to handling containers and general cargo alongside barges, coasters and feeder vessels with up to eight container rows.
The 4-rope grab variant is equipped with a second hoist and, to ensure a long lifetime, has a 25 t grab curve for A8 classification (and 32 t grab curve for A7). This crane is designed for professional, tough handling of a broad range of bulk materials including coal, ore, agribulk and biomass alongside barges, coasters and Handysize vessels. It has a maximum lifting capacity of 63 t and a radius of up to 38 m.
New crane type – G HRK Rubber-Tyred Portal Harbour Crane
The crane types in Gottwald's Generation 5 already in existence have now been supplemented on the occasion of the market launch of Model 2 with the G HRK Rubber-Tyred Portal Harbour Crane fitted with a mobile drive-under portal. The proppable standard portal with a propping base of 12.5 m x 11 m, a clearance height of 6 m and a clear width of 9.5 m, allows ample space for terminal transport vehicles to pass underneath it. This ensures that HGV and railway traffic or, alternatively, conveyor belts, can operate beneath the crane.
Thanks to its rubber tyres, the G HRK Rubber-Tyred Portal Harbour Crane is itself mobile and can be travelled to its next job site. To this end, the portal has four axle alignments with two subframes each, which can be steered at up to 40° for crab steering, tight turning circles and even on-the-spot turning. According to Gottwald, this guarantees good manoeuvrability even on very narrow quays and, as a result, fast, easy positioning alongside the vessel.
The spacing between each pair of the four axle alignments is 2.1 m. The 4.2 m spacing between the two inner axle alignments means there is room for a fifth if necessary while retaining the spacing between axle alignments of 2.1 m, so the G HRK Rubber-Tyred Portal Harbour Crane can also be used on quays where the infrastructure only permits lower loadings, e.g. when travelling the crane.
Brochures can be downloaded from the links below. For additional information feel free to contact us at your convenience.