Sunday, 29 September 2013 03:23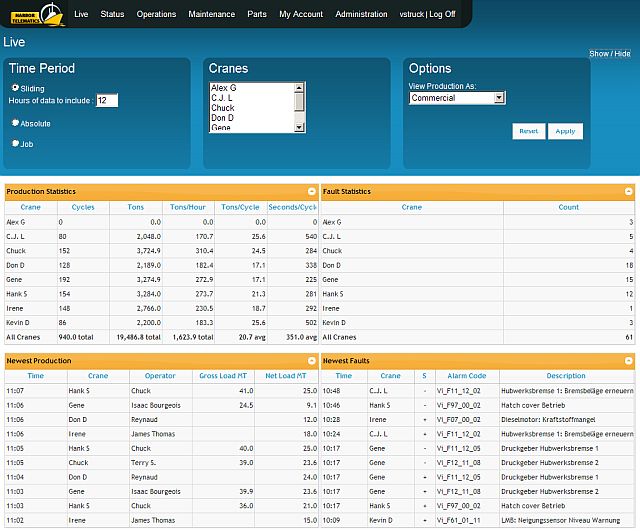 We are pleased to introduce Crane Data Systems (CDS) for Terex Gottwald cranes operating in Indonesia.
Designed to provide real time telematics from the crane to base station, office, or even home via any web enabled devide (desktop, iPad, notepad etc..), the CDS system provides a broad range of functions with the goal to reducing operating costs and improving crane availability.
Production data, customizable maintenance check lists, error loggng and error notifications by mail are just some of the many features of the system. Installation is quick and the data can be transmitted over standard telecom networks or wireless depending on the surrounding area.
Some of the Key Features:
View Production Data with extensive search and query functions
View and query Error logs and trends
Setup cusomizable data views i.e. last 24hrs, last week, last vessel etc
Online interactive maintenance checklist
Online parts manuals and techncial datas
Error notifications for user defined triggers sent to your teams email
Export all datas to common formats i.e. MS Excel
Access over any browser enabled device anywhere you can recieve a signal
Secure data hosting with local backup
Trap potential issues and react to them quickly before they become costly.
Please contact us for furthur information.