Model 5 Featured

Functional in Design, High in Performance
The Model 5 harbour crane is the largest member of the medium-sized crane family from Konecranes Gottwald. It is aimed at terminal operators in need of a high-performance crane equipped with the essential capabilities for standard requirements in terms of terminal infrastructure, annual hours worked and maintenance, at an especially attractive price-performance ratio, in the 125 t range.
With its functional design, the Konecranes Gottwald Model 5 is the best-in-class for cargo handling. In addition to its maximum lifting capacity of 125 t, the two-rope crane has a strong lifting capacity curve, radius up to 51 m and maximum lifting speeds of up to 120 m/min.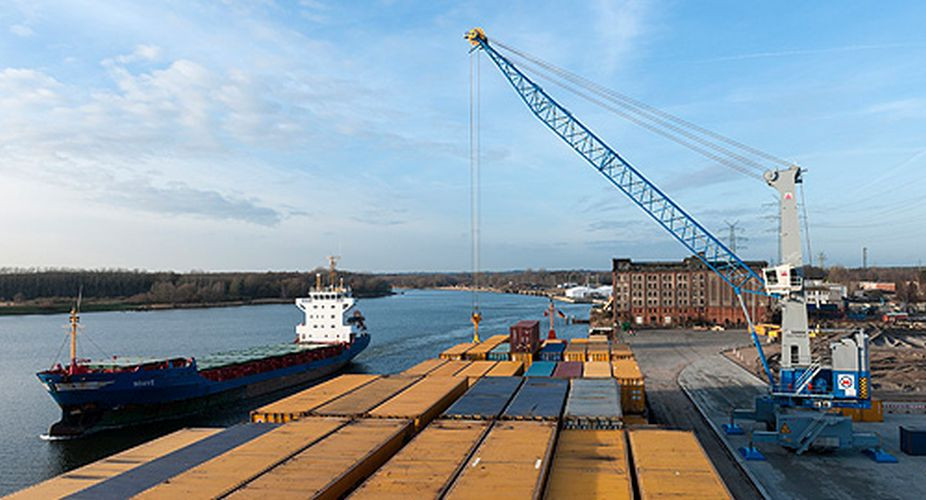 As with all the other Konecranes Gottwal cranes, Model 5 is equipped with the technical and ergonomic functions and features required to improve productivity, environmental compatibility and facilitate operation to boost economical and sustainable cargo handling in ports and terminals.
Operation of Terex Gottwald harbour cranes is made even easier, and thus more profitable, by smart crane features such as the:
load guidance system, including:
point-to-point handling mode
hoisting height limiting system
The use of energy- efficient hybrid drive units or external power sources significantly improves the efficiency of the drive system and helps reduce the impact on the environment.
Attachments

Video

Technical Data

Variants
Technical Data:
Technical Data Model 5
Dimensions and weight

Radius

11.0 – 51.0 m

Boom pivot point

16.7m

Tower cab (crane operator eye level)

22.0 m


Propping base

13.0 m x 12.5 m


Chassis in travel mode

16.3 m x 9.0 m
Optional 16.3 m x 8.3 m

Weight (approx.)

360t

Hoisting heights

Above quay level

48.0 m

Below quay level

12.0 m

Travel gear

Axles

6

Steered axles

6

Driven axles

2

Crab steering

25°

Working speeds and drive power

Slewing

0 – 1.6 rpm

Luffing

0 – 80 m/min

Traveling

0 – 80 m/min
Variants:
Variants
Variant
Maximum lifting capacity
[t] (US tons)
Hoisting speed
[m/min] (ft/min)
Hoist configuration
Diesel engine power
[kW]

100 (110)

0 – 120 (0 – 393)

1 x 2 = one 2-rope hoist

765

G HMK 5506

125 (138)

0 – 120 (0 – 393)

1 x 2 = one 2-rope hoist

765